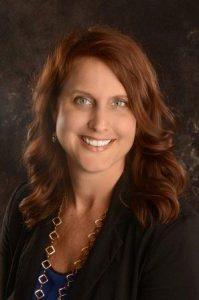 Welcome Jodi Tukker
We are delighted to introduce our new Executive Director, Jodi Tukker. With a career spanning over two decades at COC, Jodi brings a wealth of experience and a heartfelt commitment to our organization's mission.
A Journey of Dedication and Growth
Jodi Tukker's journey with COC began as a Direct Support Professional in the Pella program while she pursued her college education. Her unwavering dedication to COC's mission and values has been evident throughout her remarkable journey. Over the years, Jodi has assumed several key administrative roles, culminating in her appointment as Associate Director in 2018. Her passion for supporting individuals with disabilities has been a guiding force in her rise within the organization.
Reflecting on her tenure at COC, Jodi Tukker shared, "COC has been a place where I could grow in skill sets that I didn't start out knowing I had. Working in this field can be challenging at times, but it is also very rewarding, and COC is an organization I have always been very proud to be a part of." Her journey within the organization is a testament to her commitment to personal and professional growth, a journey that has now led her to the role of Executive Director.
A Commitment to Excellence
Jodi holds a Bachelor of Social Work from Dordt College and a master's degree in public administration from Upper Iowa University. When asked about COC's accomplishments, she highlighted the organization's consistent commitment to its Christian values and to delivering exceptional services, even amidst challenges such as COVID-19 and workforce shortages. "We have people supported and staff that have been with COC for decades, and I believe that our Christian values and the excellent services we continue to provide are two of the primary reasons people stay," Jodi emphasized.
A Historic Milestone
The entire COC community is thrilled to welcome Jodi Tukker as the new Executive Director, marking a historic milestone as the first woman to hold this position in COC's 54-year history. Her dedication, extensive experience, and heartfelt commitment to COC's mission make her an excellent choice to lead the organization into the future.
Empowering Lives, Enriching Futures
Christian Opportunity Center is a non-profit organization dedicated to providing support and services to individuals with disabilities. With a strong commitment to Christian values and a history spanning 54 years, COC has consistently enhanced its services, ensuring that individuals with disabilities receive the opportunities and support they deserve. Under the leadership of Jodi Tukker, COC is prepared to continue its legacy of excellence and empowerment within the disability services field.
We invite you to stay connected with us as we embark on this exciting journey under Jodi's leadership. Please feel free to reach out if you have any questions or wish to learn more about COC and our mission.