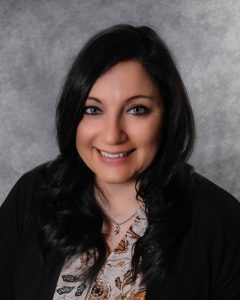 After six and a half years of dedicated service, Christian Opportunity Center (COC) is proud to announce the promotion of Kelsey Goff to Regional Director of Residential Services. In her new role, Goff will be responsible for the oversight of Residential programs providing support and services to individuals with disabilities in the Pella, Indianola, and Des Moines Regions.
Goff has held various positions at COC, including Program Coordinator in the Indianola/Pella regions and Program Manager/Program Coordinator for the Oskaloosa/Knoxville regions. She credits her success to the great team players and supportive role models at COC, and she plans to bring the same qualities to her new role by being a good role model, empowering those around her, and leading by example.
Goff expressed excitement at the prospect of her new role: "I enjoy coming to work every day, and I'm looking forward to this new opportunity with COC. I hope to provide new ideas and opportunities and will work with my colleagues and team members to achieve our goals."
"Kelsey is bringing a lot of great experience and energy into her new role. She's a great fit for this position and I'm excited to have her join the COC Leadership Team" says Jodi Tukker, Associate Director.
The Christian Opportunity Center is thrilled to have Goff in her new position and is confident that she will continue to provide the best possible services for those individuals served in all communities served by COC.