Christian Opportunity Center (COC) is proud to announce the recipients of two scholarships for 2023 local high school graduates. These scholarships, made possible by the COC Foundation Fund, are designed to recognize exceptional students in the COC service area and to provide financial assistance for their continued education. The two scholarships offered this year are the Sarah M. Braun Memorial Scholarship and the Proving What's Possible Scholarship.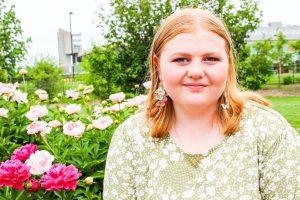 The Sarah M Braun Memorial Scholarship is a $1,000 scholarship that was awarded to Alizabeth Orey from Indianola. This scholarship is named in honor of the late daughter of former COC Executive Director Rod Braun and wife, Robin, a current COC employee. It is presented to a high school senior pursuing an academic focus in human services. The scholarship is awarded based on excelling in academic performance, involvement in extracurricular activities and the local community, and a positive personal character and personality, all of which were demonstrated by Sarah Braun.
Orey is a highly accomplished honor student who is deeply involved in community service and volunteering in her community. She is also actively involved in Student Council, Band, Choir, Mayor's Youth Council, and many more activities. Orey plans to attend Simpson college in the fall to study Pre-med, psychology, and neuroscience. She is a member of St Thomas Aquinas church in Indianola. COC congratulates Orey on her hard work and dedication and wishes her the best in her future endeavors.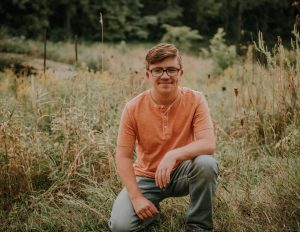 The Proving What's Possible Scholarship is a $500 one-time scholarship awarded by Christian Opportunity Center to a graduating high school senior with an Individualized Educational Plan (IEP)  who has had a successful high school career and wishes to continue their education at a two-year community college, a vocational/technical training program, or a specialized program.
This year, the scholarship was awarded to Samuel Ball, a Knoxville Senior who has been on the honor roll for four years and is highly involved in Marching and Pep band. Despite facing challenges, Ball is eager to continue his education and develop more skills to find a good career and live independently. He plans to attend the University of Iowa's REACH program in the fall.
Christian Opportunity Center is proud to recognize Samuel Ball's achievements and dedication to his education. We believe that every individual, regardless of their disabilities, deserves the opportunity to pursue their educational goals. The Proving What's Possible Scholarship is one way that we can support and encourage young people like Samuel to reach their full potential.  COC hopes that the Proving What's Possible scholarship will inspire other students with disabilities to pursue their education and demonstrate that anything is possible with hard work, determination, and the right support. 
COC would like to congratulate both Alizabeth Orey and Samuel Ball for their hard work and dedication in their studies and extracurricular activities. We are proud to support the education of individuals who are dedicated to improving their communities and themselves.