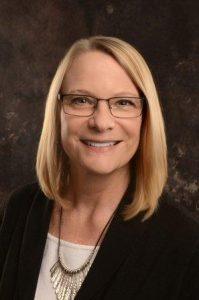 After a successful career of over 24 years at Christian Opportunity Center (COC), Regional Director Mickey Edwards will be retiring from the agency. Edwards joined COC in 1998 after working at the local Mental Health Center, where she facilitated their Supported Community Living program.
Shortly after starting at COC, Edwards was promoted to COC's Leadership Team, serving as the Regional Director for Pella's residential and vocational ICF, RCF, and HCBS services. Over the years, COC restructured, and Edwards became the Residential Regional Director for HCBS residential programs in Pella, Indianola, and Des Moines, the position she now holds.
Throughout Edwards' career at COC, she has achieved numerous proud accomplishments, including working with past and current Executive Directors to educate state and local officials on funding increases, being involved in the implementation of the Health Insurance Portability Accountability Act (HIPAA) regulation, and serving as the HIPAA Compliance Officer.
Edwards' time with COC has not only been professionally rewarding, but it has also been a personal journey of growth. Edwards shares that her faith has grown while employed at COC. Edwards said, "I have learned the value of giving back to the community, and my faith walk has matured while working at COC."
When asked what she will miss most about working at COC, Edwards said, "Seeing the people we support grow in their abilities and helping COC grow as an agency by ensuring we are keeping updated on the changes in the disability field and the changing medical needs as our various populations' age. Helping to solve the day-to-day issues is something I will also miss; every day was different as new concerns and joys came my way."
Edwards' plans for retirement include spending time with her husband, Steve, children, and grandchildren and visiting her mother in Ankeny. She would like to extend her gratitude and appreciation to her colleagues and COC for the past years of support and memorable experiences.
"Mickey has been an integral part of leading COC through many changes and challenges over the years – she has faced those challenges head on and has helped COC become the strong organization it is. It has always been evident that she is personally invested in COC and the staff and people supported she works with, and we will miss having her here at COC," said Jodi Tukker, Associate Director. We at COC would like to extend our best wishes to Edwards for her future endeavors and retirement. Edwards' dedication, leadership, and commitment to COC and the individuals we support will always be remembered and appreciated. Edwards' last day will be March 1st.