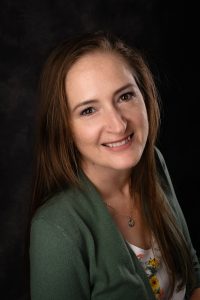 Christian Opportunity Center (COC) proudly announces that Tina Comstock has accepted the position of Spiritual Services Facilitator. COC's Spiritual Services program works with people with disabilities and the COC staff as a resource to help them grow in their faith. Participation in the Spiritual Services program is voluntary for staff and the people COC supports. The Spiritual Services Facilitator is also available to offer guidance and comfort to the COC community in times of crisis and personal need.
Comstock began her journey with COC in 1998 in Oskaloosa when she worked in COC's former Facility-Based Employment program. She left COC to raise her two children and run a daycare business in Oskaloosa. During her time away from COC she also worked at the Nazarene Church in Oskaloosa, gaining valuable experience in church operations and youth ministries.
In 2016, Comstock returned to COC to work in the Life Skills program, first in Pella and then in Oskaloosa, until recently, when she accepted the Spiritual Service Facilitator position. Some of Comstock's new duties will include encouraging spiritual growth and facilitating church attendance for people supported that desire it, leading spiritual retreats for staff and people supported, and helping the Friendship Ministries Bible Study groups. These Bible studies are held in local churches and offer times of fellowship, learning, and participation for people with disabilities. 
When asked about what she looks forward to in her new position, she said, "I am looking forward to getting out there and meeting with people and local churches." She continued,"I want to help staff and the people we support to experience how close and approachable our God is."
Comstock lives in Oskaloosa with her husband Jason and their two dogs, Hemi and Dempsy. Together they have two children, Jarod (21) and Jana (19). Both children also live in Oskaloosa.